About
The Science for Everyone programme and its associated resources has been developed by: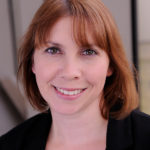 Francesca Gale
Francesca is the Education and Learning Manager for Wellcome Connecting Science's Public Engagement programme.  Based at the Wellcome Genome Campus in Hinxton Cambridge she leads the development and delivery of the Education and Learning programme which aims to inspire, empower and engage young people from all backgrounds with genomic science and its applications. Francesca has over 20 years experience working with teachers and students in the informal science education sector and is passionate about developing inclusive programmes that are accessible and help young people to realise their full potential.
Dr Saher Ahmed
Dr Saher Ahmed is the Equality and Diversity Manager at the Wellcome Sanger Institute. Saher leads the organisation's Equality, Diversity and Inclusion Programme of work and associated charter marks and equality accreditation schemes, such as Athena SWAN, Stonewall, Race at Work, Working Families and Disability Confident.  Saher has over 15 years of experience working in the area of EDI and has led and set-up national projects supporting under-represented groups. A physicist by training, Saher has experienced first-hand the challenges of being in a minoritised group in the STEM environment.
Dr Peter Jones
Dr Pete Jones is a Chartered psychologist and Chartered Scientist specialising in implicit (unconscious) bias and bias testing'. He is the author of the implicit bias test platform Implicitly® and authored the chapter on recruiting and unconscious bias in the 2018 book; 'The psychology of ethnicity in organisations. Pete speaks nationally and internationally on bias management and has a global client base including banks, insurance companies, law firms, universities (Sheffield, Manchester, Edinburgh), research institutions including Roslin, Diamond Light Source and Pirbright, funding bodies ( ERCEA) and regulators ( OFCOM, OFGEM, FOS, ASA).
Alex Farrer, Wimbledon High School, PSQM hub leader and PSTT fellow
Alex leads science and STEAM at Wimbledon High Junior School and was proud to lead her school to be awarded PSQM Outreach in 2019. She is an experienced PSQM Hub Leader and regularly leads professional development sessions and speaks at conferences. In 2019 Alex was a winner of the PSTT Primary Science Teacher Awards, and she recently co-authored the PSTT resource "See Through Science", as well as helping to develop the unconscious bias materials "Science for Everyone" with the Wellcome Sanger Institute.
Our Funding
The Science for Everyone programme has been funded by:
The Royal Society of Chemistry Equality and Diversity Fund
Wellcome Sanger Institute Equality and Diversity Programme
Wellcome Connecting Science Public Engagement programme
Contact us
For any queries about the Science For everyone programme, please email contact@science4everyone.org.